Scorched - A Dry Earth Story

​All choices lead to death when the sun has Scorched the world.
Claudia has never seen rain or any water that hasn't come from the old well behind her house. Now the well's about played out and today they closed down the ration stations, for good. The gangs are circling to rob and loot the little they have. Her only choices are go north to the slave labour camps or stay and die by the gangs.
Her grandmother wants them to run south and follow an old map that will lead them to a secret valley with all the water they will ever need. She swears it's there but how can she drag her nine year old sister and an eighty-year old woman out into the desert wasteland that surrounds them based on an old map?

Enjoy this clean, stand-alone adventure novel that moves at fast pace!
---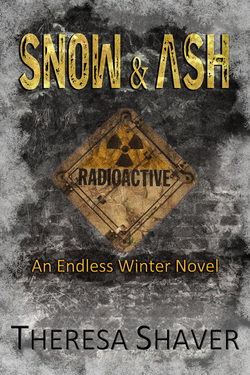 Snow & Ash, An Endless Winter Novel

BOOK 1

Bomb after bomb dropped across the globe sending the world into a seemingly never ending nuclear winter.

Skylar Ross is ten that day when she's ripped from dance classes and sleepovers to being an orphan in a prepper's paradise of a mountain bunker. Her determination to protect her baby brother keeps her locked away with nothing but responsibility and loneliness. Her father's words are a continuous echo, "Trust no one. Help no one."

Rex Larson is eleven that day. He's left stranded on the side of the road in a strange place far from home when his mother dies that first day. With his own small brother to look after, he is lost and alone. Rex has no choice but to trust complete strangers with his and his brother's future.

Two different survivors in two different circumstances spend the next seven years trying to survive until an explosive meeting changes both their courses and lives forever. Trust is almost impossible when you spend your whole life in the SNOW & ASH.




---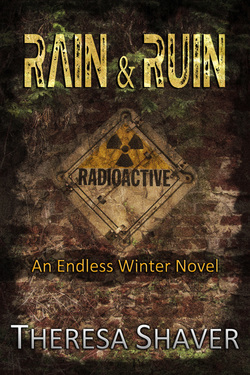 Rain & Ruin, An Endless Winter Novel

BOOK 2

A hailstorm of bombs has blasted the world into a nuclear winter. The survivors have now spent seven long years in the snow and ash scratching out a lonely, hard existence.
Although comfortable in her safe and supplied bunker, Skylar Ross longed for more of a life than what she has. She thought she found it when she rescued Rex but the evil that followed him inside her home threatened the one person she holds most dear. Can she put aside her mistrust of others and give him and his people a second chance?

Rex Larson fell hard for Skylar and was excited about his group joining her in the safety of her bunker until he was betrayed by one of his own. Exiled back out into the cold, he prays that Skylar will change her mind.

Forced to flee the town when a deadly gang moves in, the survivors huddle in the cold hoping the gang won't find them and for Skylar to change her mind. When the weather turns for the first time in seven years, they don't know if it means the earth is starting to heal or if it's just more ruin.
Find out in Book 2 RAIN & RUIN





---
---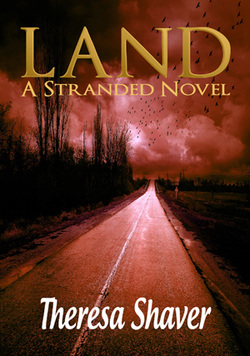 BOOK 1

READ FOR FREE!!!

Five go by Land - Five go by Sea
A group of teens on a class trip are left stranded. An EMP over North America has destroyed everything electronic. No cars, no planes, no phones, no electricity. Refusing to wait for someone else to help them, ten courageous young people take charge of their future and choose to begin the long journey home. 1500 miles of adventure and lawless country await. Will their determination be enough?

Alex, Quinn, Josh, Cooper and Dara - setting out on foot with nothing more than some soon to be worthless cash and a little advice from a trusted teacher, they walk through a burning city that has come to a halt. The devastation they see as they make their way out of the city is a small part of the horror that the nation will become. As the days go by with no food deliveries and no water flowing from taps, civilization will start to crumble and it will be survival of the fittest. With five States and half a Province to cross they will need to plan well, count on each other and pray for a little luck. Even with that, chances are slim of getting home when you are Stranded.


Now Available on iTunes, Amazon, Barnes & Noble and Kobo





---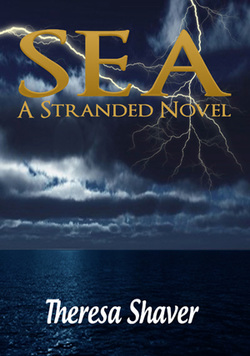 BOOK 2

Five went by Land now Five go by Sea
A group of teens on a class trip to are left stranded. An EMP over North America has destroyed everything electronic. No cars, no planes, no phones, no electricity. Refusing to wait for someone else to help them, ten courageous young people take charge of their future and choose to begin the long journey home. Miles of adventure, the open water and lawless country awaits – will their determination be enough?

Emily, David, Mason, Lisa and Mark head to the California coast to find a boat back to Canada. They all felt that it would be much easier and quicker to sail home rather than go over land with the others. They were wrong. The trek through the lawless city to get to the coast is only the first step. Hardship and loss await as the teens struggle to overcome both the challenge of the journey and threats from within. The trip home will change them all - for good or bad, as the stranded teens make for home by SEA.







---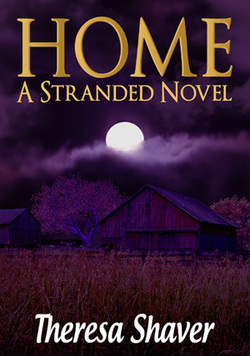 BOOK 3

Five went by Land, Five went by Sea. Nine made it Home.

Home, book three in the bestselling Stranded Series, sees the teens not only fighting for their own lives, but for the lives of their families as well.
Alex and Emily's two groups are finally united after making their way home to Canada from Disneyland, but a peaceful, happy homecoming is not to be. The survivors are shocked to learn that their town is under siege and their families are both prisoners and slaves. After sneaking through town and the farms they grew up on, they witness the pain and suffering to which their families, friends and neighbours are being subjected. The group of teens have to decide just how far they are willing to go to save them. Vastly outnumbered, they need every advantage they can get if they have any chance to free their people. Life sucks when you are Home, but still Stranded.






Now Available on Amazon

---


BOOK 4

Five went by Land and Five went by Sea...the rest stayed in the City...this is their story.

Mrs. Moore knew that leaving the city was the best chance that she and her students had to survive the EMP pulse but when half of her charges refused to leave she knows she has to stay and try and protect them. Fighting against time and the people in her group that refuse to face the reality of their situation will be a huge challenge. Even after finding a safe haven to wait out the destruction and chaos they are threatened and have to flee for their lives.
With her group's numbers lessening at every turn she must lead them on the 1500 mile journey back to Canada. Their path will show them the best and worst of the new world. Facing the dangers of other survivors, rampant wild life and shrinking supplies, they must travel through a world tossed back in time. Will her survivalist knowledge and determination be enough to get her students home?






---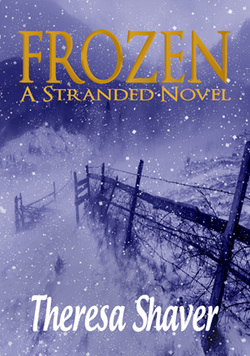 Book 5

Frozen A Stranded Novel
Winter temperatures in Alberta, Canada can drop as low as -30 to -40 C (-22 to -40 F) for weeks at a time. These temperatures are manageable in modern civilization.
The odds of survival at these temperatures decrease when all modern conveniences such as furnaces and electricity are taken out of the equation. Such is the life many would face after an EMP.
Mrs. Moore's students had faced unsurmountable odds of getting home
when they split up and traveled through a collapsing nation by Land and Sea. Some of them didn't make it. Those that did found the sanctuary of Home over run by gang members that had captured their friends and families and forced them into slave labour.
Already forced to grow up too fast while traveling home alone, the students then did the unimaginable. They fought to free their town.
They won.
Each and every teenager in the group had been forced to do and act well beyond their years to survive to this point. Unfortunately, their parents, grateful to have them back refuse to accept the changes in their children and attempt to force them back into the young roles their children had before the end of civilization. What they don't understand is that it's not possible to erase those changes.
When the teen's town is hit with a devastating virus, they take it upon themselves to travel first to the closest military encampment to find the medicine their loved ones so desperately need. Stone walled at every turn they make the hard decision to embark on an epic journey to a faraway city to search the ruins for help they need.
Traveling through a Frozen wasteland, they not only have to fight the elements and other survivors but also the inner struggles and changes each one has to accept and live with.
It's not just the weather that has Frozen.
Winter temperatures in Alberta, Canada can drop as low as -30 to -40 C (-22 to -40 F) for weeks at a time. These temperatures are manageable in modern civilizat

---
---